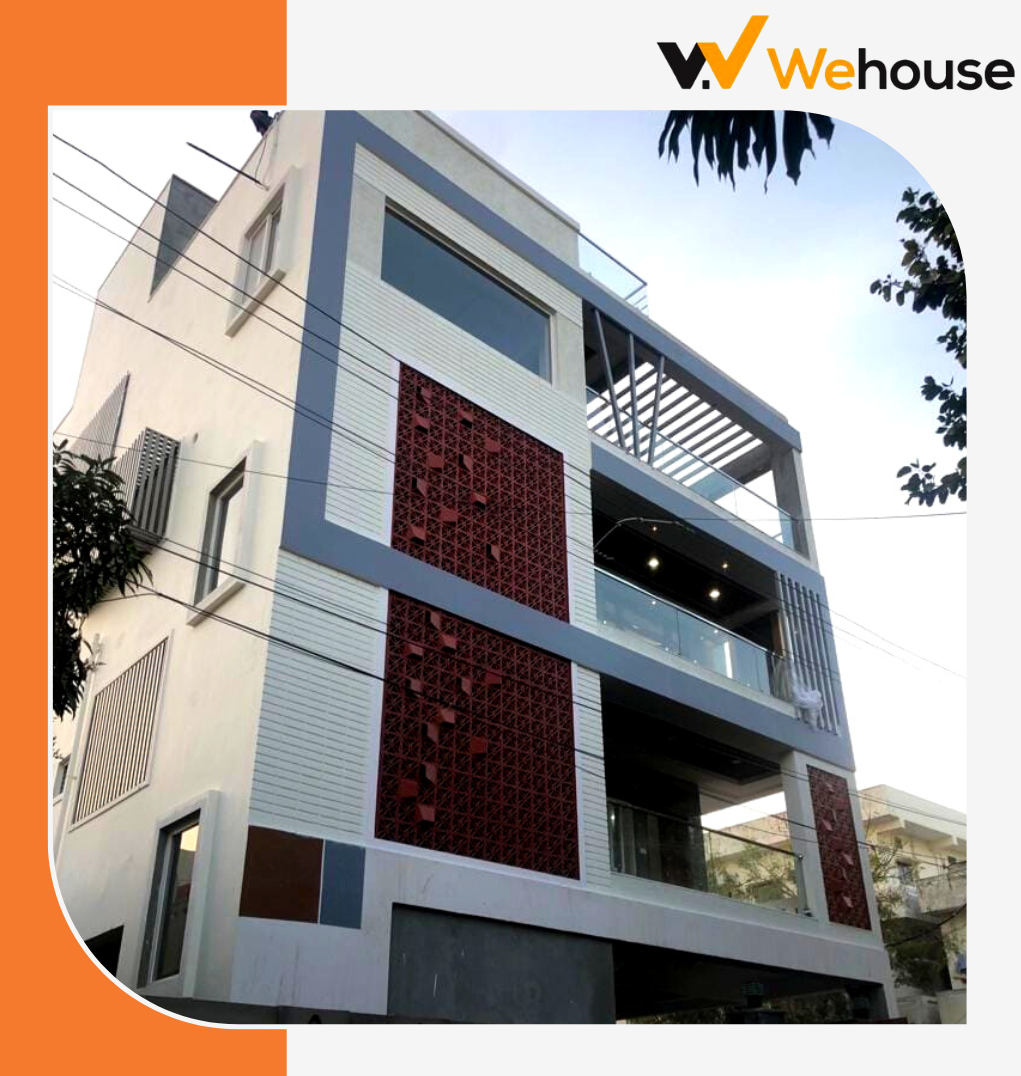 How to Get Your Residential Building Plan Approved in Chennai
Building a home is an exciting endeavour, but it can be difficult to navigate the various steps of getting your residential building plan approved in Chennai. To ensure your plans are in order and that you don't get stuck with costly delays or rejections, with your construction partner Wehouse, the complexity of understanding the building approval process is simplified with one free consultation. Building construction requires various approvals and permits, including a building plan approval, before the construction process can commence. Chennai is a metropolitan city and the process of building plan approval can be quite complicated and time-consuming. In this blog, we'll provide a step-by-step guide on how to get required approvals for construction of a house in Chennai.
What You Need Before Submitting a Building Plan for Approval:
Before you submit your
residential building plan
for approval in Chennai, each and every document will be verified and also rectified by our experts. To avoid any delays, there are several documents that must be proper and ready. These include copies of the property deed or sale agreement, owner identification documents such as an Aadhaar card or passport, and proof of payment of property tax dues. Additionally, if any part of the land was purchased on loan from a bank, then obtaining a NOC (No Objection Certificate) from them is also necessary. Once all of the documents have been collected and verified, we can start the approval process.
Step 1: Determine the type of Building Plan Approval Required
The first step in getting building plan approval is to determine the type of building plan approval required. There are two types of building plan approvals: the provisional and final. The provisional building plan approval is a temporary approval that is granted for a period of six months, while the final building plan approval is a permanent approval.
Understanding The Approval Process:
The process of obtaining approval for residential building plans in Chennai begins with filing an application at the local corporation office or Town Planning Office. Along with the application form, applicants should submit all necessary documents, including those mentioned above, as well as drawings and designs showing how they intend to build their residence. Once this initial paperwork is reviewed and accepted by the office staff, they will evaluate whether or not the proposed design meets their requirements and standards. If all criteria are met, approval will be granted within 30-60 days of submission; however, if issues arise during review, Wehouse takes the initiative to get your permissions done, and additional time may be required before final approval.
Step 2: Submit the Required Documents
To obtain a building plan approval, required documents must be submitted to the Chennai Metropolitan Development Authority (CMDA). The documents required are:
● Completed building plan application form
● Plot/site plan
● Building elevations and sectional drawings
● Structural drawings
● Electrical and plumbing drawings
● Soil test report
● Permit for tree removal (if required)
● No Objection Certificate (NOC) from neighbours
And, with our expertise, we assist you in obtaining all of the documents and providing you with all of the legal requirements and permissions.
Step 3: Pay the Mandatory Fees
After submitting the required documents, the required amount needs to be paid for the building plan approval. The fees vary depending on the type of building plan approval required, the size of the building, and the location of the construction site. With the coordination of our experts, it is assured that everything will be processed smoothly.
Step 4: Review and Approval
Once all the dues have been cleared, the CMDA will review the building plan and construction documents to ensure that they comply with the relevant building codes and regulations. And Wehouse implements only ethical practices and strictly prohibits malpractice. Once the building plan is approved, an approval certificate is provided by CMDA.
Step 5: Commence Construction
After obtaining the building plan approval, commencement of construction takes place. It is important to keep in mind that the construction process must be carried out as per the approved building plan to avoid any legal issues, and Wehouse ensures it as per plans. In conclusion, getting a building plan approval in Chennai requires patience, persistence, and attention to detail. By following the steps outlined in this blog, you can obtain the necessary approvals and permits to commence your dream home construction project. Getting your residential building plan approved in Chennai can be a complicated process, but with the proper assistance from Wehouse, it becomes a smooth experience as we coordinate and participate in your dream home journey. Since it involves multiple steps, such as collecting necessary documents, submitting applications and drawings to local offices, and waiting for reviews from city officials before final approvals are granted. However, we make certain that you understand all of these steps ahead of time so that the entire procedure runs smoothly and you can move forward with your construction project without any unexpected hiccups! And build your DREAM HOME with Wehouse.